The stage is a large emotional picture on your start pages. It also provides the possibility to visualize offer pages (list of accommodations), single accommodations or a destination directly through an integrated box.
The stage is that section of your storefront start page where you can visualize your accommodation or destination (where your accommodations are located) with a large image.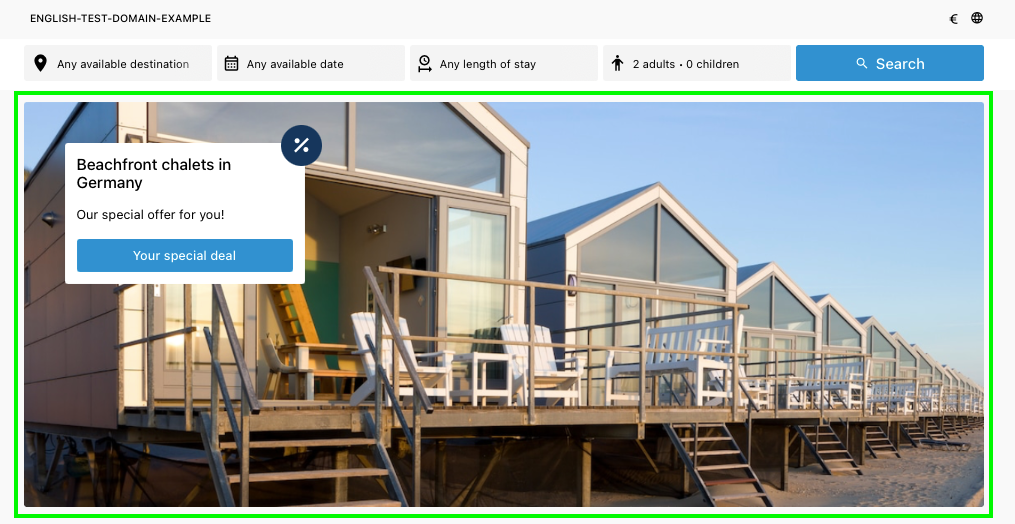 Within the stage you can optional highlight special offers (list of accommodations), single accommodations or destinations you would like to promote.

To edit the stage please go to your index.html page

Here you can edit your stage and fill all relevant fields:
title
text
Title of the link
Linked URL of the special offer
Before you can enter the link of the page you would like to send the user to,
you need to create this new content page first.
Please also see this article here: how to create a content page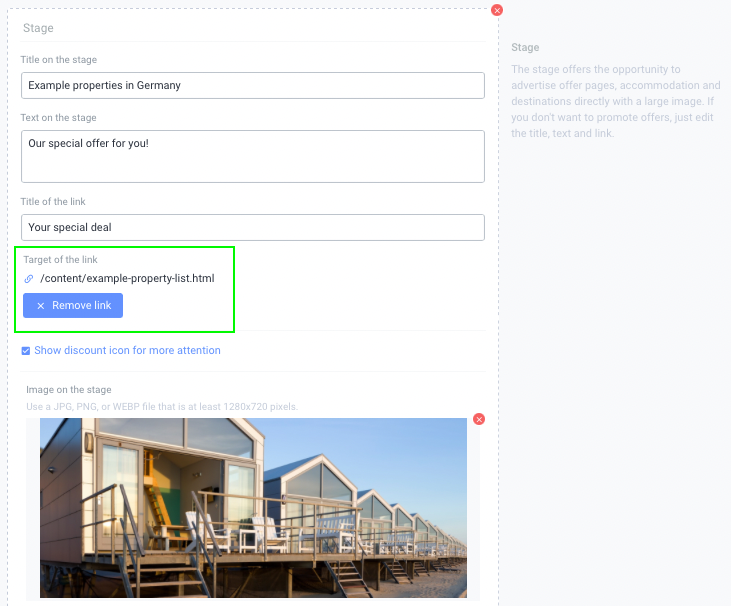 Only if all 4 bulletpoints are filled,
the integrated box will show up in the stage image!