Your website metadata provide search engines like Google with important information about the content and purpose of each individual page on your website, and help them determine whether your website is relevant enough to display in search results.
To edit your meta data please go to:
Storefront and Websites - CLICK the section where your test domain URL is listed and no data are provided yet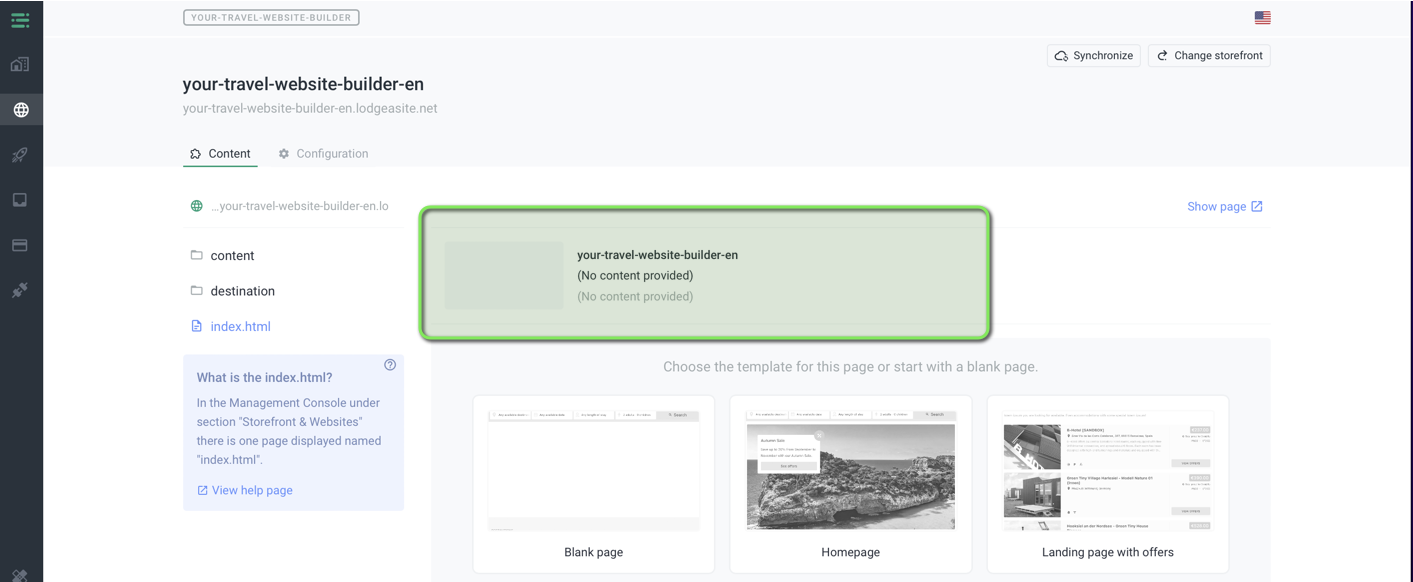 A new window will open and you can enter 4 different data types:
image (open graph)
title
description
keywords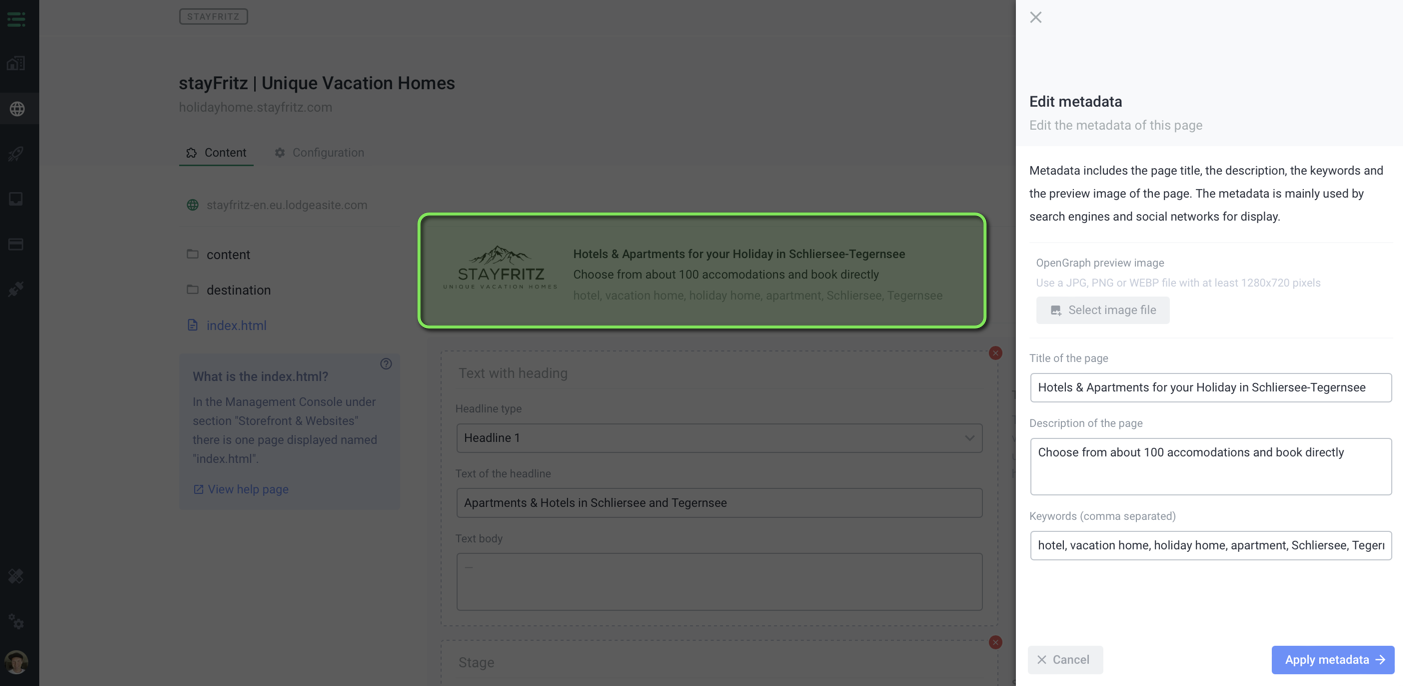 Image (open graph)
An open graph image or OG image is the image that appears when sharing your website or video content via social media. In other words, Open Graph meta tags are snippets of code that control how URLs are displayed when shared on social media. It is part of an important group of meta tags that influence the performance of your content link on social media like Facebook, Linkedin, Pinterest and Twitter.

Title
Here you can see a screenshot from a search engine result

Description
The Description is shown in the search engine results, your social media post or when your website has been linked or shared with the URL.

Here you can see some examples from a chat post.
How it looks like with and without set meta data in different variations:
Example with fully set meta data:


Example with no Open Graph image, but a title and description:

Example with set open graph image but no title and description:

Keywords
Meta keywords are meta tags that you can use to give search engines more information about a page's content. They're found in a webpage's HTML source code, and are not visible to visitors.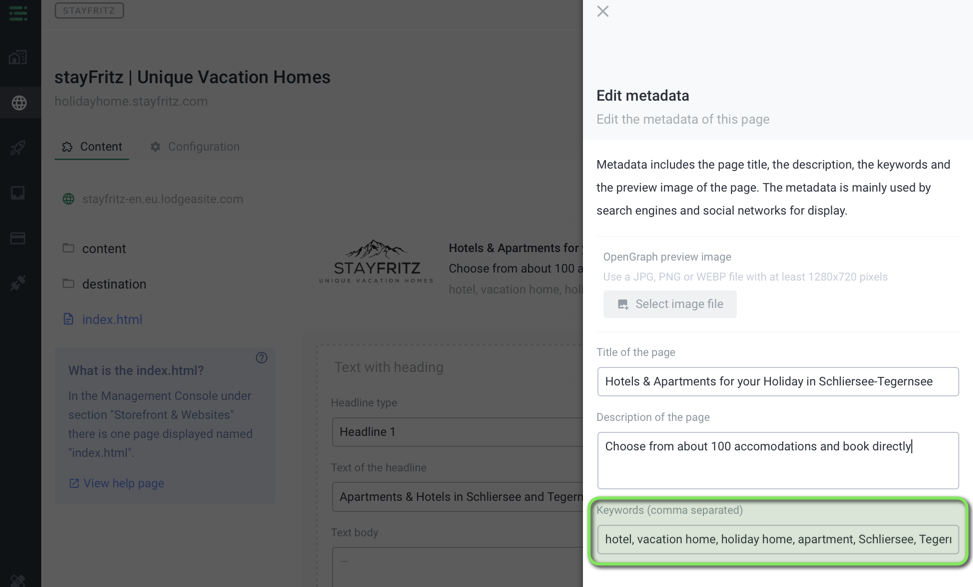 Here you also can find some helpful input in regards to meta tags and the importance of it:
https://ahrefs.com/blog/open-graph-meta-tags/