You have created a first storefront in your main language and you would like to set an additional language.
Here is how you can create a new language version of your Storefront:
1. Create an additional test-domain for your new language version
within your LODGEA account.
Go to: SETTINGS - DOMAIN - CLICK "connect a new Domain"

Please enter a name for your new test-domain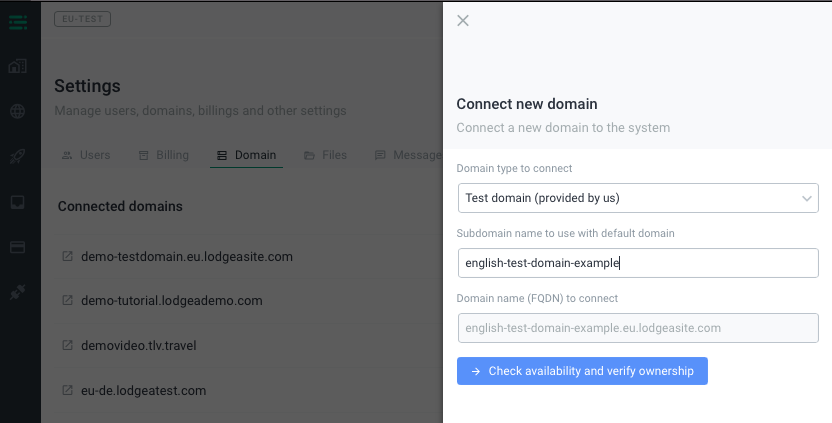 Then CLICK "check availability" and a new window will pop up.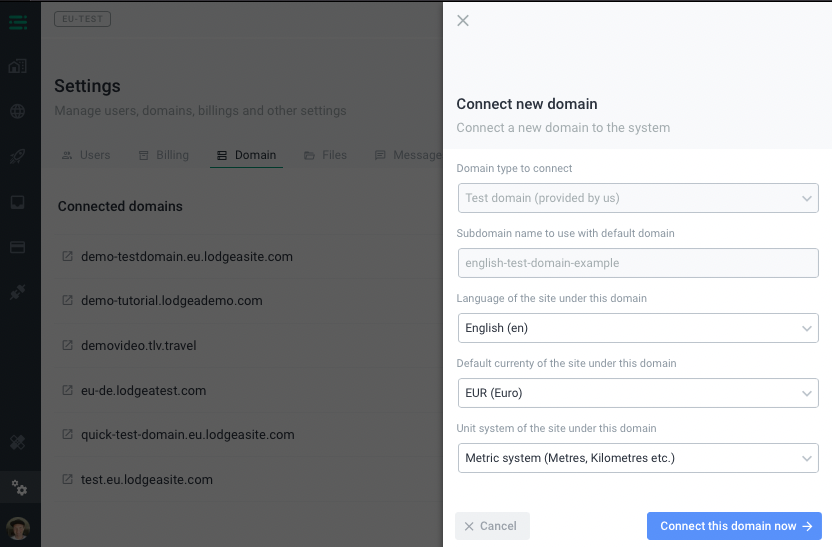 Enter the language you want to have for this additional version.
You may also want to change the currency and unit system for this language version if necessary.
If all your required parameters are filled please CLICK "connect this domain now"
You will find your new test Domain listed within your SETTINGS and DOMAIN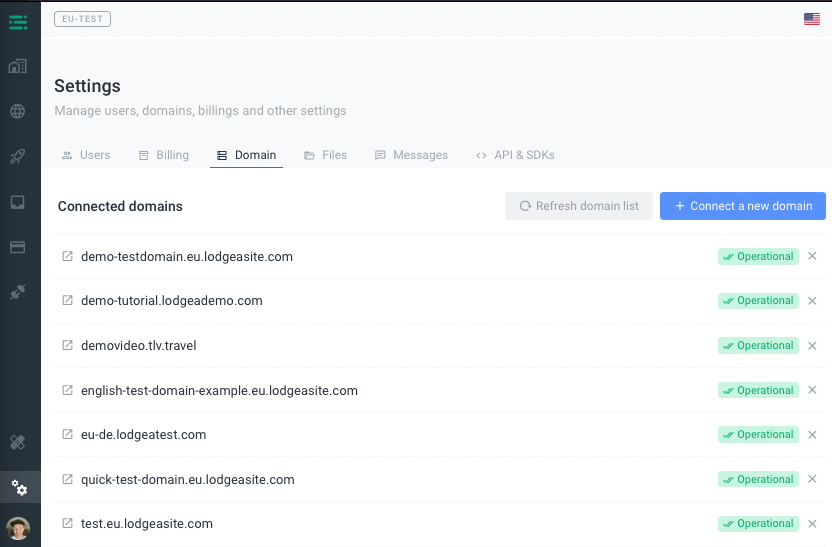 2. Now you need to link both language version together in each of them. That means within the English version of your Storefront you need to link the Spanish one and the other way around too.
Therefore please copy the new language version URL into your clipboard.

Within the left menu bar go to STOREFRONT AND WEBSITE - CONFIGURATION -GLOBALIZATION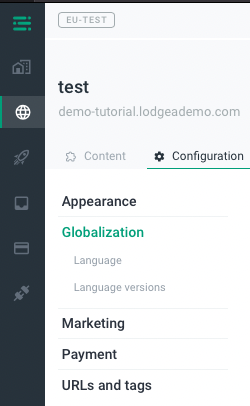 Here you will find a button to "Link a language version"
Please CLICK this button
A new window will pop up.
Enter the language your new version will have
and copy in the URL of the Spanish Test Domain you have saved earlier to your clipboard, than please CLICK "Link URL"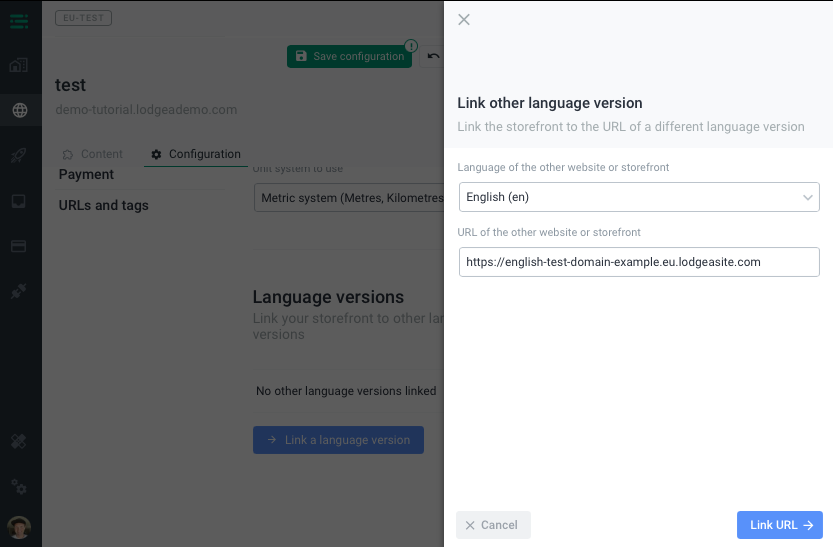 If you have linked the URL successfully you will find your new language version within your language version settings.
DON´T FORGET TO SAVE THE NEW CONFIGURATION SETTINGS

Your storefront should now have a additional language filter available
(in this example below EN and ES)
Now you need to to link the URL of the new language version with the original language version too and follow the same steps again as mentioned above.
The inventory of accommodations and the accommodations themselves will be synchronized automatically so you don't need to do anything here.
All the Content you have entered in your original language version you need to enter once more for your new language version!