How to change between your existing storefront languages?
If you have multiple languages available each language requires an own storefront and here is how you can change between them within your management console.
To change between your existing storefronts you can simple use this button in the upper right corner:

A list of all of your Storefronts will show up.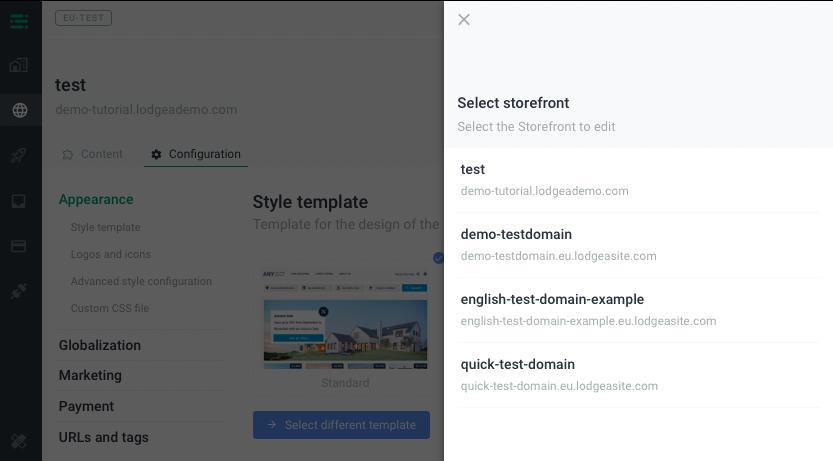 Simply CLICK on the Storefront you wish to edit

Now you can start editing the changed Storefront.