We are differentiating between your default cancellation policy and individual cancellation policies for a single property. Here we are showing how to set your default policies.
If the policies are the same for all rates, you can create a policy for the entire accommodation. Please go to your inventory

Click on one of your properties, select POLICIES and click on NEW POLICY

Start to enter a NAME for your new policy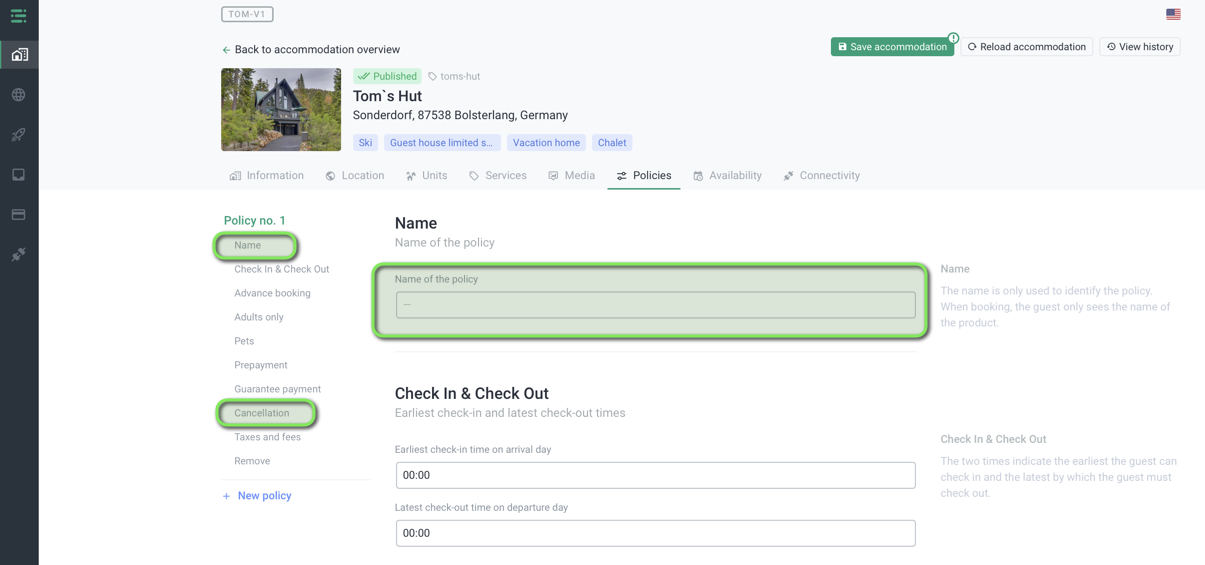 As soon as you have entered a name for your policy it will be shown directly at the policy menu.

Scroll further down to the CANCELLATION section and enter your policy there.
After you have finished your new cancellation policy settings, please do not forget to push the save button!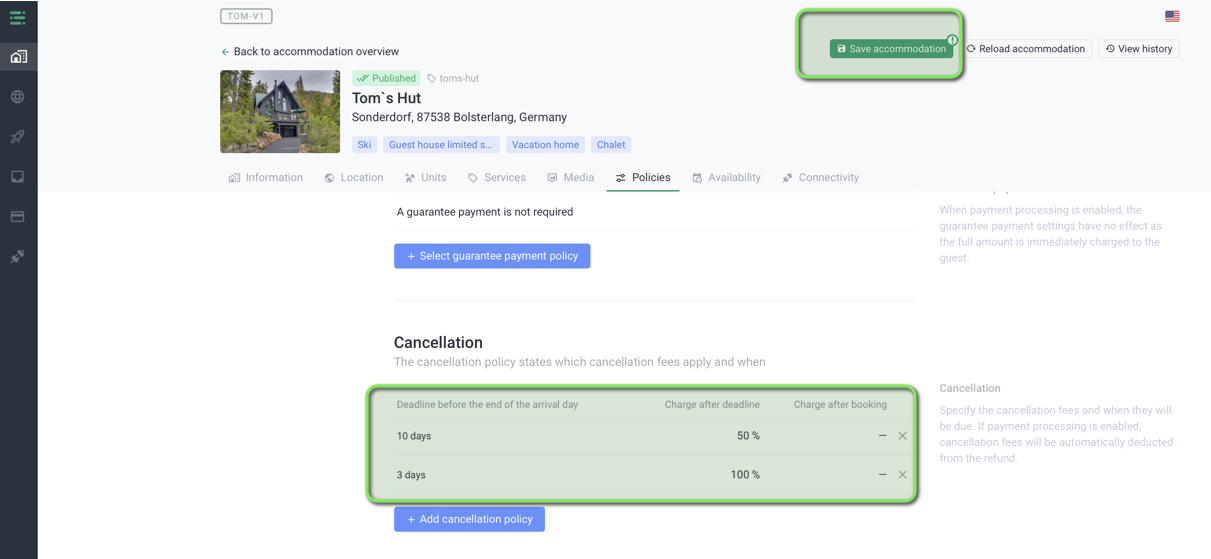 Syncing with your PMS or Channel Managers may automatically create policies in rates.
If a single property has its own policy, the default policy will be ignored.
More Details to set your default policy can be entered here too: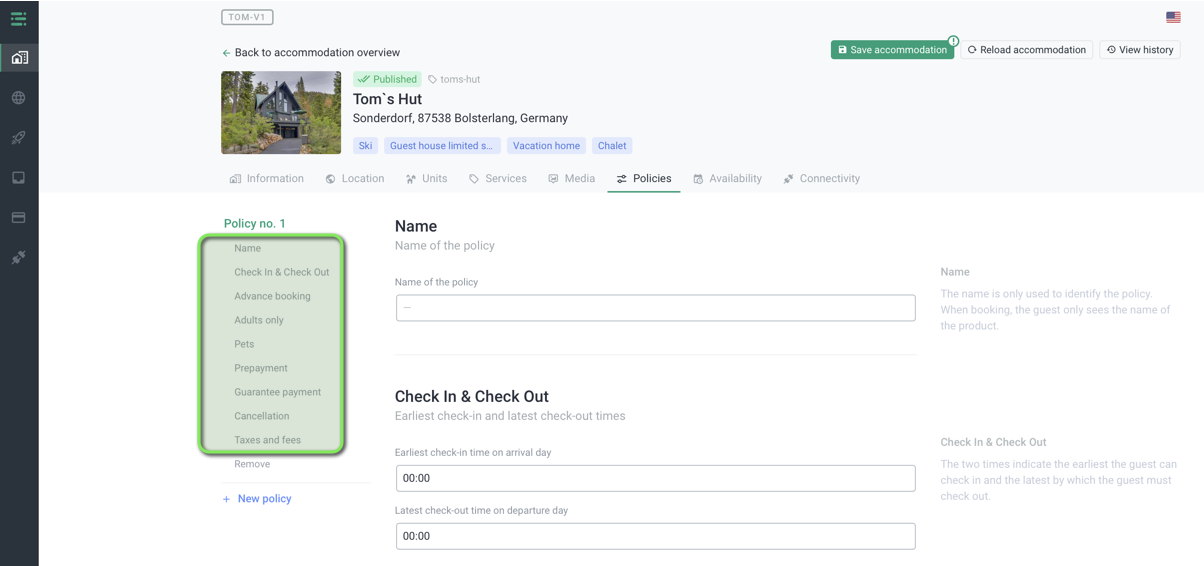 How to set your cancellation policy for a single property, please see this article here:
https://app.hubspot.com/knowledge/9176402/edit/97117972486