If you want to change the provided bank details or credit card details provided to us, you can find the information how to change it here.
Within your LODGEA management console please go to your SETTINGS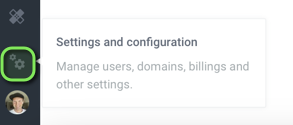 Choose the BILLING section

Go to PAYMENT and click the blue button CHANGE PAYMENT INFORMATION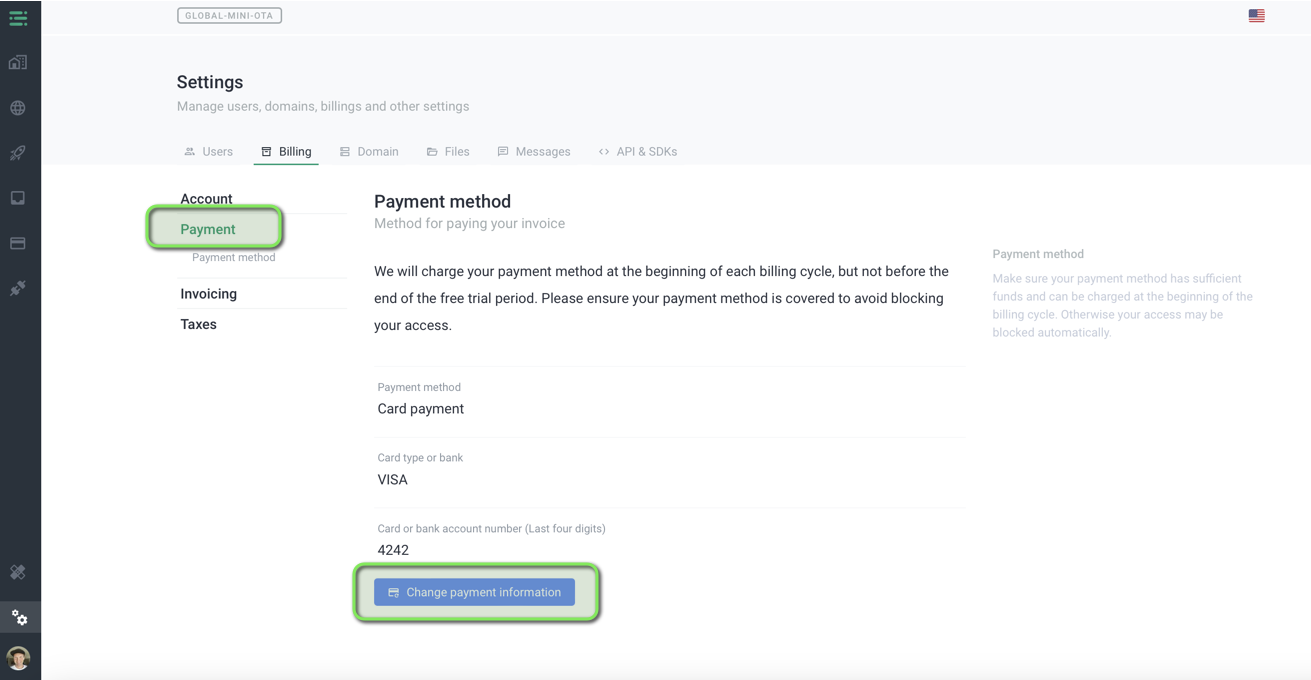 Choose to enter new credit card details or direct debit bank details
If you want to change your credit card details please enter your new credit card details.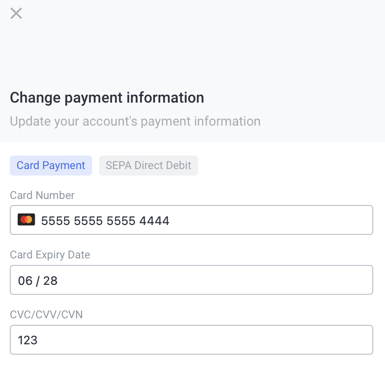 and APPLY NEW PAYMENT METHOD

If you want to change your DEBIT DIRECT BANK DETAILS please first choose the
SEPA DIRECT DEBIT button and enter your valid bank details here.
Don´t forget to tic the tag box to allow LODGEA to send your bank instruction to debit your bank account in accordance with these instructions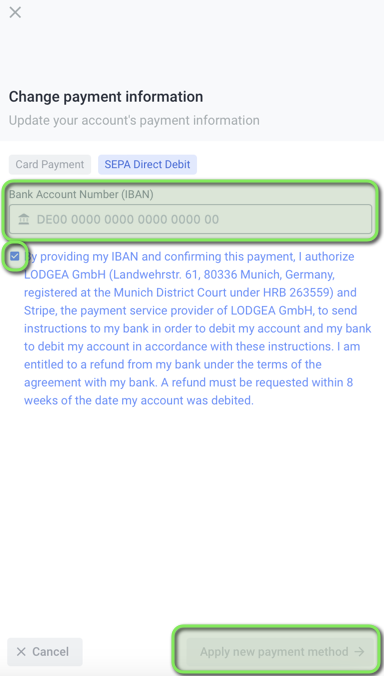 and APPLY NEW PAYMENT METHOD
As soon as you have applied your new payment method the LODGEA system will send you an e-mail with your updated account information and an overview of your current account.