Track your SEO performance in Google with the Google Search Console enabled automatically
The Google Search Console automation allows to verify the ownership of your site with the search console and permantently submit all landing and accommodation pages to Google.
Verify your domain in the Google Search Console
Create the site with your domain inside the Google Search Console. The Search Console will prompt you to verify your domain. Select the HTML-tag option for the domain verification and copy the value for the HTML tag.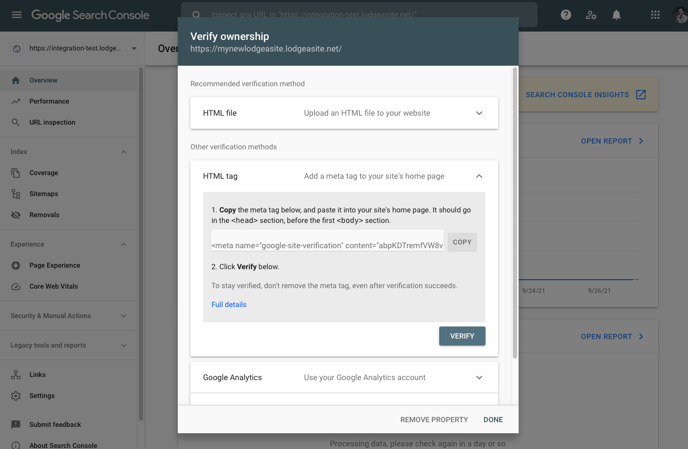 Paste the HTML-tag value of the Google Search Console configuration in the LODGEA Management Console into the field HTML tag to verify ownership. Click Apply configuration to store the value in the configuration.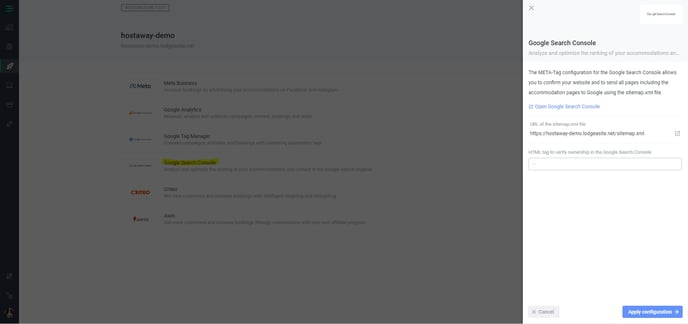 Return to the Google Search Console to verify the domain. Please allow this process to take up to 90 minutes until the HTML-tag becomes available on your LODGEA site. The Search Console should be authenticated afterwards.
Submit your sitemap.xml file
Log in to the Google Search Console and select your site. Go to the section Sitemaps and enter the value sitemap.xml after the domain name within the Sitemap configuration. By clicking submit you submit the file to Google which will then start collecting all your pages.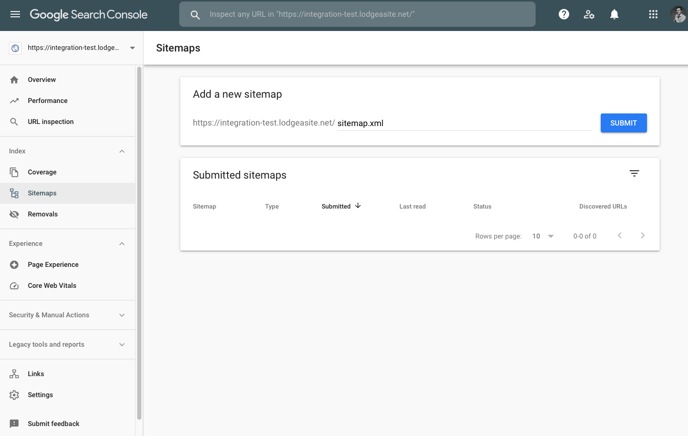 Once you submitted the URL of the sitemap.xml file, Google will permanently scan and collect all your landing pages and accommodation pages. This includes all future pages as Google will periodically update the Sitemaps.