Yes!
All of your descriptions will automatically be translated into all your favored languages you need. The amount of included languages depends on your chosen subscription plan, eg. Basic Subscription Plan includes 3 languages (Subscription Plans).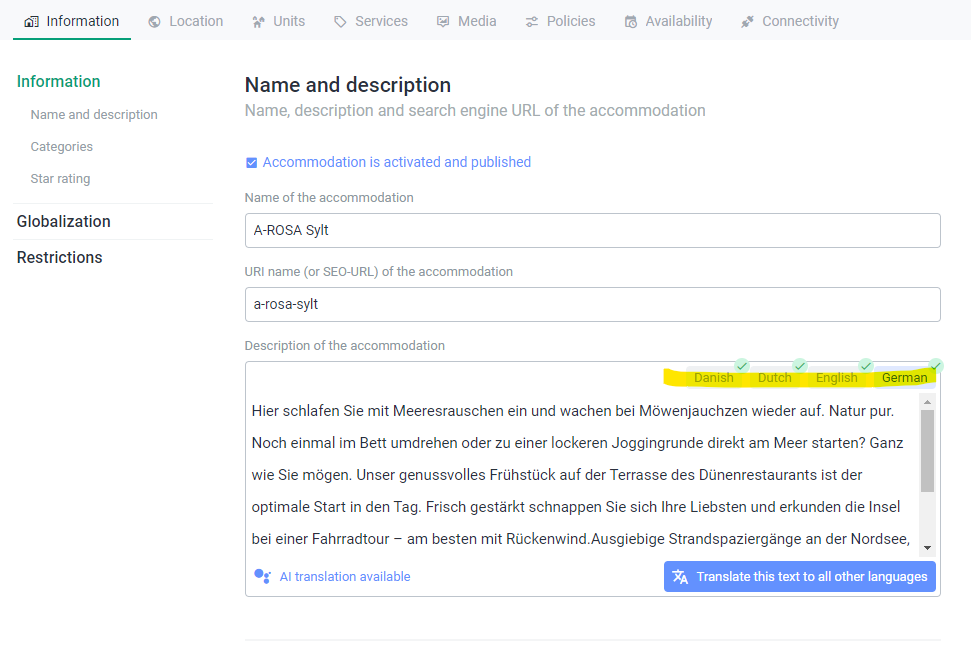 You can click on the button on the right to "translate this text into all other languages" or choose individually, which languages you need by clicking on the language at the top of the text.
Important note: Depending on your subscription plan, a certain number of languages ​​are included. See more here: https://lodgea.com/pricing.html

These languages ​​are selected by you as part of the account set-up. If the languages ​​are to be changed afterwards (e.g. Italian instead of Spanish in the future), this must be done with a support ticket.
You will have this option in all your description boxes.