During your first time domain setting you need to apply your test domains. A test domain is created for each language you have chosen during your first time account set up.
Test domains are for testing customizations and content only. Your visitors only use your production domains. The recommended configuration is based on market standard and best practices for search engine optimization and marketing automation.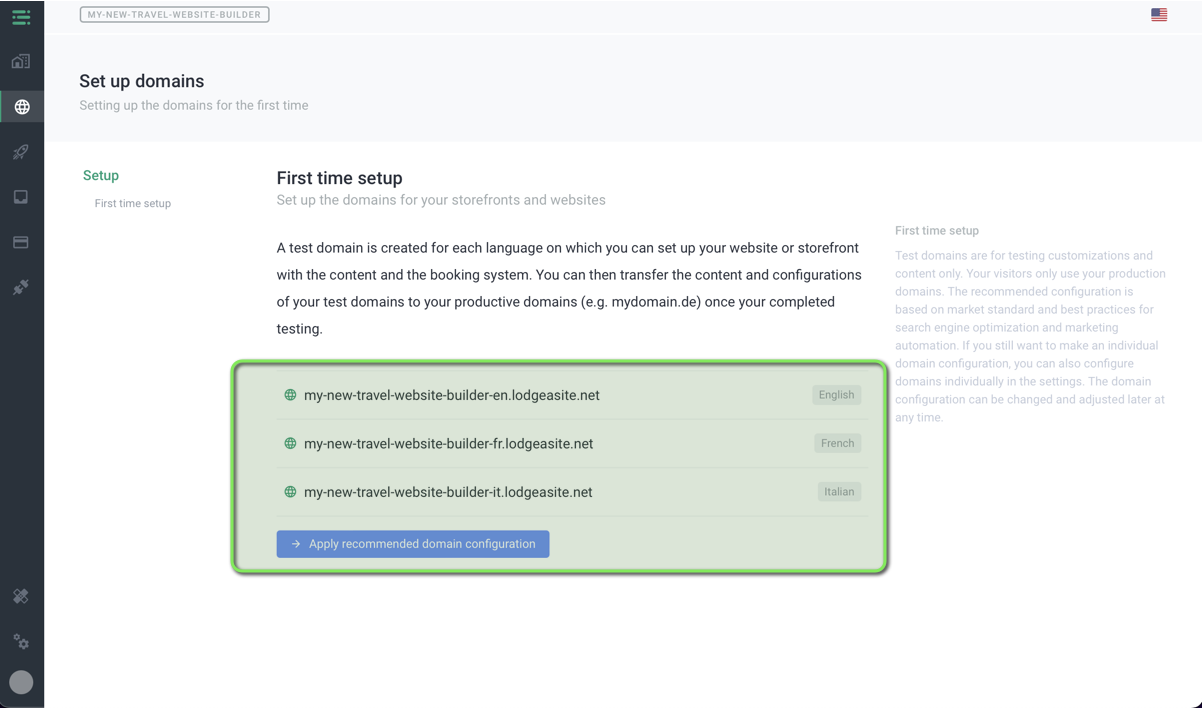 In this example 3 different languages has been chosen in the first time set up configuration.
For each language one test domain has been created by the system.
English, French and Italian.

If you still want to make an individual domain configuration, you can also configure domains individually in the settings. The domain configuration can be changed and adjusted later at any time.
Simply click the blue "apply recommended domain configuration" button
Helpful Links: