Learn how to connect iGMS to LODGEA
iGMS is a vacation rental channel manager and property management system. The connection to iGMS allows full synchronization of rates, availability, partially content and bookings. The connection is fully automated and only requires you to identify with your iGMS account.
⚠️ You can only establish a single connection per account
Each iGMS account can only have a single connection to LODGEA. You cannot connect an iGMS account to multiple LODGEA systems. If you accidentally connected an iGMS account to another LODGEA system, disconnect and reconnect the iGMS account with the desired LODGEA system.
Connecting and synchronizing iGMS
Connect iGMS by simply logging in with your iGMS account in the LODGEA connectivity section. Note that LODGEA will only import and process properties enabled for direct booking in iGMS. Once you connected your iGMS account, all your properties, their rates and availability will be automatically imported and updated. Allow the system 10-15 minutes to complete the import of your iGMS properties.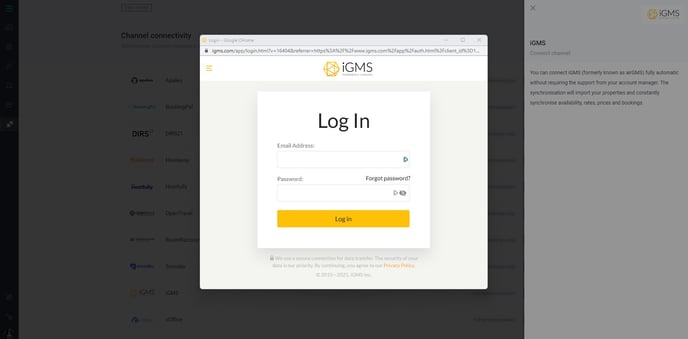 Payment and booking synchronization
LODGEA supports the latest version (v2) of the iGMS API through which it can retrieve content and perform cancellations. The connection however does not support providing payment status information. Hence, LODGEA provides prepayment information in the booking comment field.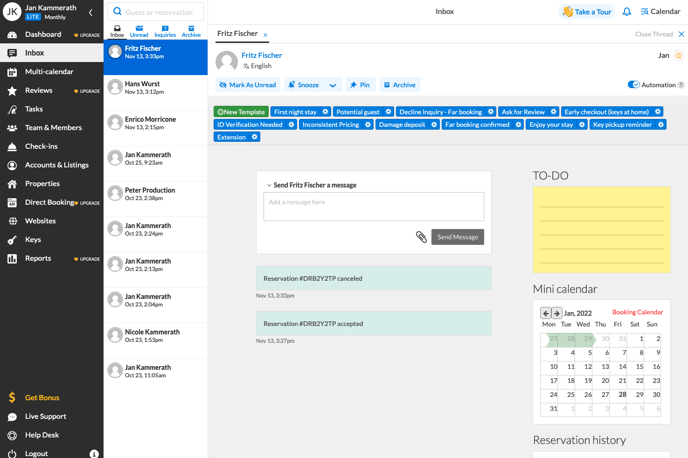 Cancellations can be performed both in LODGEA, through the Management Console or by the customer through the website, as well as in iGMS. All synchronization is immediately. If you need to update rates in LODGEA, update them in iGMS and they will be pushed immediately.
Content synchronization
Not all required contents can be imported or are available inside iGMS. Therefore any imported property will be inactive when first imported. Carefully review the configuration of the property, add any missing information and publish the property when complete.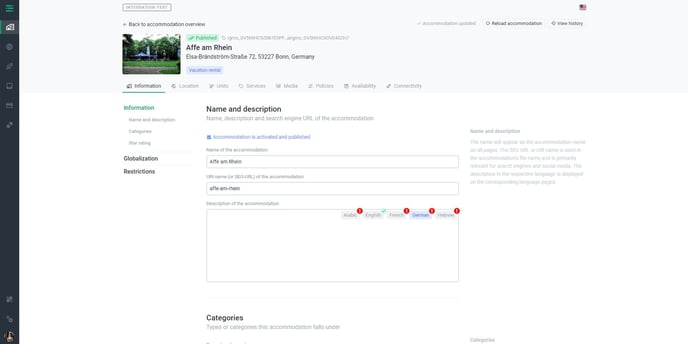 ▶️ Check the imported occupancy information
iGMS does not provide the occupancy information when the properties are imported. LODGEA assumes a default occupancy for rates and units. Review the occupancy information after the proeprty was first imported from iGMS. Publish the property after you have reviewed the imported property.