Have you checked the last synchronization?
Sometimes the connectivity process can take up to 24 hours. It is always helpful, when you already created the channel connectivity, to check when the last synchronization was finished.
You can find that information if you click on your connected channel. Example: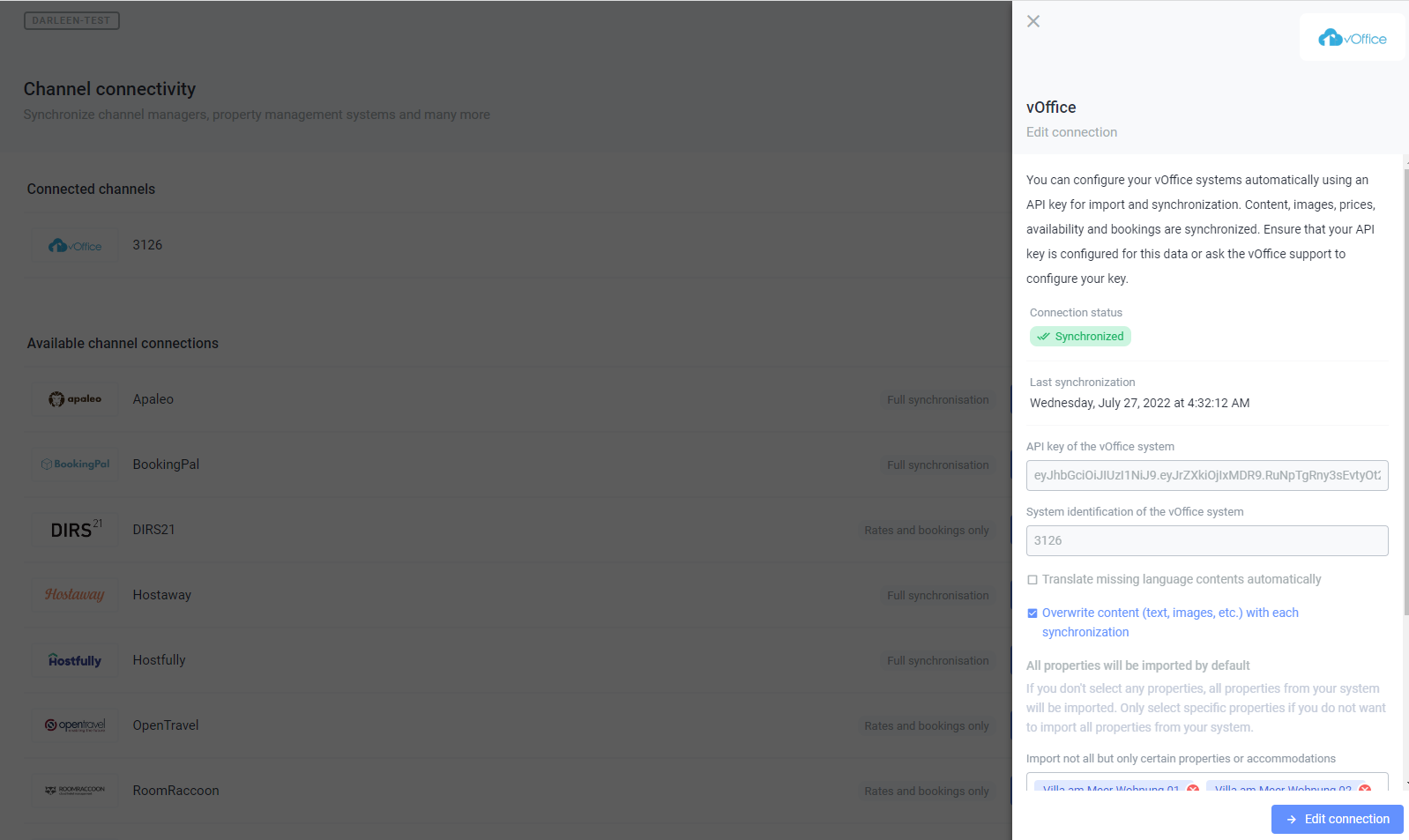 If your last synchronization is older than 24 hours, please get in contact with us: support@lodgea.com
Please note: Before contacting, you should carefully check the instructions for activating connectivity to the respective channel manager or property management system.

Please make sure, that you have carried out all steps and also the made the necessary adjustments in the administration area of ​​your Channel Manager or PMS.

✅ Check connectivity instructions LODGEA

✅ Check necessary adjustments in the CM or PMS
Otherwise please have a little more patience - our process is working as fast as it can and your changes will soon be seen in your LODGEA management console.